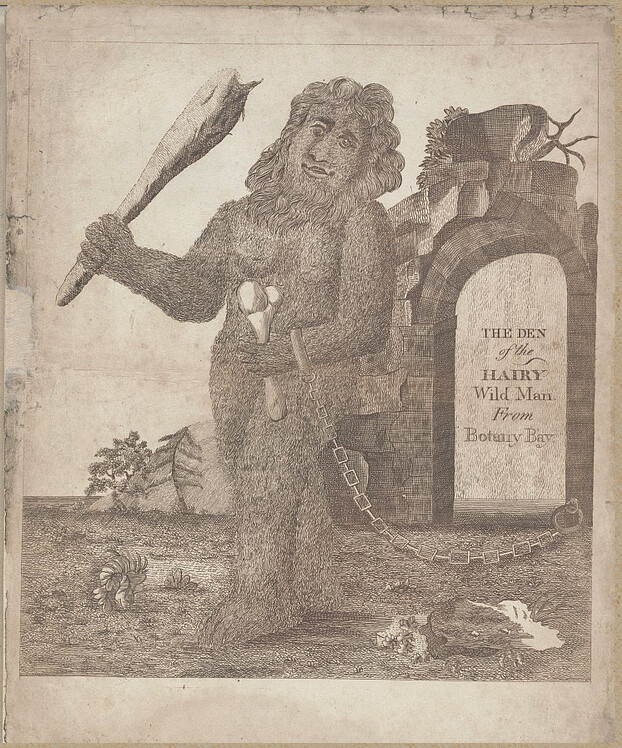 hairyman - the legend
Our brewery pays homage to the legendary Hairyman who roams this great southern land.
He created notoriety on the shores of Botany Bay, the story of one such encounter is recorded in the National Library Archive .records, documented back in settlement days, "The Wild Hairyman of Botany Bay" frightened the life out of the new settled colony in his quest to partake of their rations of fine ale and spirits.
With all due respect to the Hairyman, our brewery continues to provide testimony of his encounters and show respect to his prowess by creating fine ales, lagers, stouts and ciders worthy of this fine beasts' yearning.
"Hairyman" is trademarked by Hairyman Brewery.
From The National Library of Australia held on microfiche.
This illustration shows "The Den of the Hairy Wild Man from Botany Bay", extracted from a book titled "A Tour through the Apollo Gardens, in Gawsworth, near Macclesfield, Cheshire" published in England in 1802.